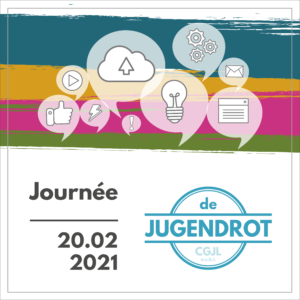 Wonder does work on: Browser on a Computer/Smartphone (Chrome, Firefox, and Edge (since version 87))
Wonder is designed for and best experienced on a desktop or laptop computer. While not optimized for a mobile device, Wonder can also run a "lite" version of the software for those connecting via an ios/android mobile device. Please note, you will be able to enter the room on your mobile device, speak, and hear and see others; however, your video will not be enabled.
Wonder does not support: TABLETS/iPADs; Safari, Internet Explorer, Opera. Click here for Wonder's FAQs and Troubleshooting
mail adress:
journee@jugendrot.lu
Member Organisations
Choose a category!
Want to join us?

Take a look at our Statutes and Documents.
We nearly have 30 member organisations and we keep on growing!
Together we can move mountains!